Fire Alarms
Commercial Emergency Platforms
Fire Alarms
Early and effective detection of fire can be critical for your business. FAS, has unmatched experience in installation of fire alarm systems. Our design and engineering meet State standards.

Our automatic fire alarm systems are designed to detect presence of fire and smoke by monitoring environmental changes associated with combustion.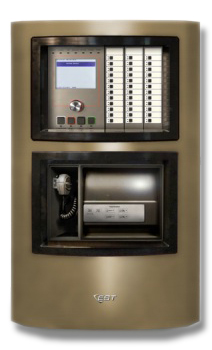 Our alarm systems automatically notify designated audience to evacuate the premises in the event of a fire or other emergency while simultaneously summon emergency forces aid and prepare the structure and associated systems to control the spread of fire and smoke.

FAS provides installation and maintenance services of fire alarm systems directly to corporations, municipalities or other government entities.

We carry EST's life safety systems which is underwritten by a longstanding reputation for excellence. EST brand has earned a special place among life safety and security solutions available today.

Our services include:
Installation
Service & Maintenance
Inspection
Voice Evacuation Systems
Nurse Call Systems
Elevator Recalls
Retrofits
System Upgrades
Runner Service
Design
Consulting
Installations
FAS can design a fire alarm system to protect your most valuable assets. Our experienced technicians will evaluate the property, then suggest the most efficient way to maximize your protection.

Our technicians are continuously trained to keep current with changing technology and regulations, giving you peace of mind that you will be protected.

The following our some of the systems we install:
Fire Alarm Systems
Small to Medium Size Buildings

Large Size Buildings
Service/Maintenance
Even with a professionally installed fire alarm system, the electronic components that make up your fire alarm system can degrade as time passes and affect its performance. This is why FAS offers fire alarm testing and inspection to keep your fire alarm system working properly.

During an inspection, our technicians will test all components of the fire alarm system which include:
Fire Alarm Control Panel
Remote Annunciators
Smoke Detectors
Heat Detectors
Pull Stations
Notification Devices (Horn Strobes, Strobes, Speakers)
Smoke Sensitivity Tests
We also provide inspection and testing on your emergency lighting and hard wired smoke detectors. For maintenance service contracts for your fire alarm system please visit our Service Contracts Page.
For Fire Alarm services please call us at (305) 233-1120
or contact us through our contact form.