Security Systems
Security Systems
Card Access Systems
Door Entry Systems
Intrusion Detection
Video Surveillance
Central Station Monitoring
CCTV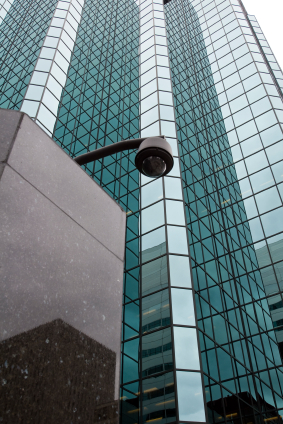 A CCTV surveillance system installed at your facility will prevent theft and vandalism simply by its presence.

A Digital Video Recorder (DVR) will record from cameras, which will also aide in internal or criminal investigations.

Security Camera Systems allow for constant supervision, and new technology provides very practical options.

Our systems are designed and installed with expertise and discipline, but we also make sure that our customers are well trained to get the most out of their systems.
Card Access System
A Card Access System requires pre-approved verification to unlock the door and gain entry into a room, Card Access is the most common of these systems. This gives complete control over who is allowed entry (or not) to vital sectors of your company. We offer a range of high-end Access Control products such as standalone and integrated Digital Keypad Systems providing building entry via input of a valid pin code and a state-of-the-art Proximity Reader System enabling entry by the presentation of a valid proximity key fob or card.
Door Entry System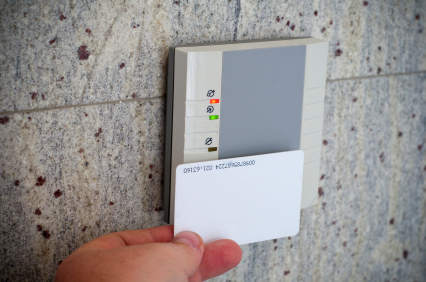 In so many buildings where entrances see a constant flow of occupants and visitors, door entry systems can be used to control access.

Door entry systems can act as access control but can also enable tenants and occupants to decide who is given entry to their building.
Video entry systems allow occupants to see persons requesting entry, while the audio entry systems allows them to speak and hear a person at the entrance.
Intrusion Detection
Intruder theft and criminal damage is a threat and cost to all businesses. Electronic intruder detection systems can provide cost-effective protection and act as a deterrent to intruders while alerting staff and police department.

Many companies ignore the real cost of a break-in until it is too late. The theft of stock, hardware and data can be detrimental to any business. Insurance may cover some of the losses, the disruption can mean delays, lost work and even lost customers. Whether you need external detection, building security, or to safeguard key internal areas we have the answers you need. Our experience has shown that security systems must be individually designed, professionally installed and regularly maintained. We will do an analysis of your property, and build a solution around them combining proven techniques with state of the art technology. Our approach ensures that your system is user-friendly, trouble free and effective at protecting your business, employees, visitors, information and assets.
For security system services please call us at (305) 233-1120
or contact us through our contact form.